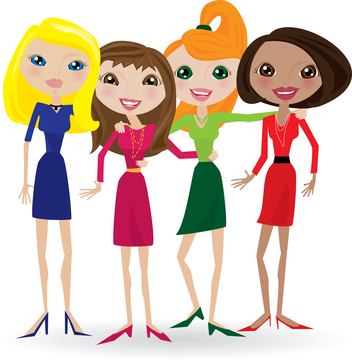 Over the last few months, I think you've all gotten to know a bit about me. To wit, I am sarcastic, I am snarky, I believe that wine cures most any ill and my children have the men in white coats on speed dial, waiting for the inevitable day when I finally crack.
Now I want to get to know you, the fabulous individual who has taken time out of your busy day to read my latest rants. In this new year, I will post a few questions every weekend and then breathlessly await your response so I can get to know YOU better. No, seriously. I will be holding my breath. So it would be in the best interest of my family if you could post your responses in the comment section.
Here we go – a few things I want to know about you!
Funniest thing anyone (kid, husband, boss, therapist, barista, telemarketer, etc.) has said to you this week?
Where do you think Max and Ruby's parents are?
When you get dressed – sock, shoe, sock, shoe or sock, sock, shoe, shoe?
Favorite wine? (I'd love to try something new!)
How many licks does it take to get to the Tootsie Roll center of a Tootsie Pop?
I can't wait to read your responses. Remember , I'm holding my breath. And for the record, I faint easily.
Enjoy your weekend, everyone!
Categories: Uncategorized